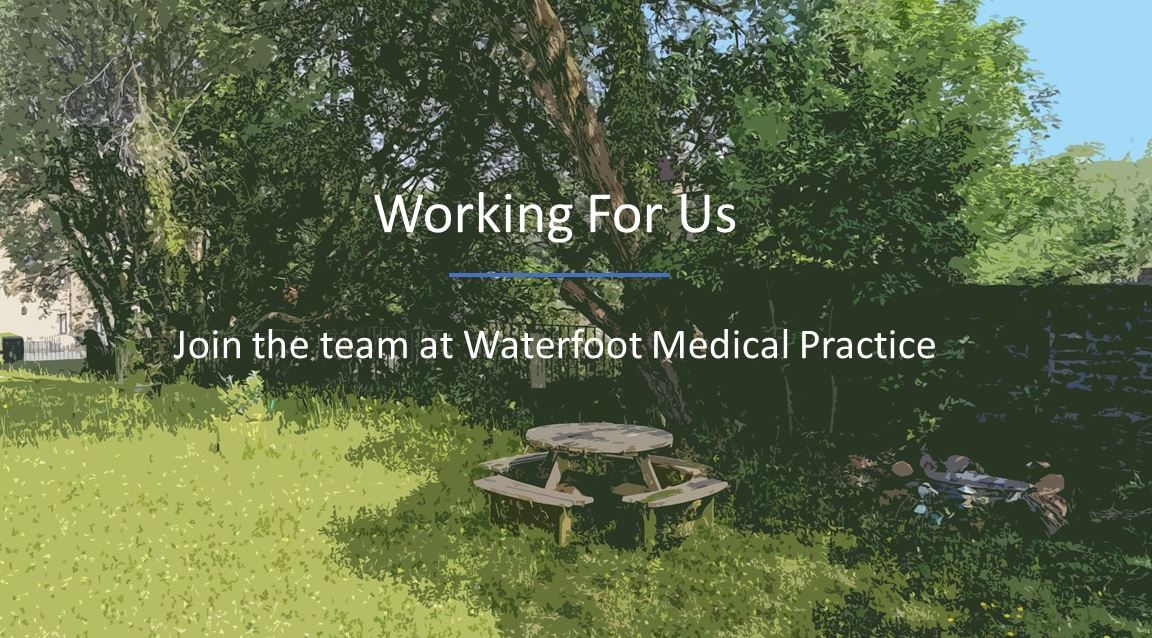 Are you looking for a new job in the Rossendale Valley?
We really care about building teams that look after each other as well as they look after their patients. If you're the sort of person that loves making a difference in your community, and wants to be excellent at what you do, then why not think about applying for a job with us.
If we have a vacancy it will be listed below - if not please check back with us again soon!
Current Vacancies
We currently have a vacancy for a part time Medical Secretary, please click on this link to apply - Medical Secretary
We want to look after our staff. For us this includes:
Generous benefits package
Including holidays and time off, flexible working and supportive services.
In addition to your paid annual leave entitlement and to the public holidays, you can also take your birthday as paid leave.
Consultation time
GPs have 15 minute face to face appointment time as standard.
Regular updates
Regular practice meetings and briefings to keep you up to date
Employee Wellbeing
The health and wellbeing of our people is paramount. We have a dedicated employee health and wellbeing champion, and our employees can benefit from a number of initiatives, including:
Free access to a number of wellbeing apps to support with their mental health and wellbeing.
Diet and nutrition help provide the foundations for many aspects of wellbeing, as such we provide a weekly fruit box for all employees to share.